This was our second event held October 19, 2012. The charity we supported was the 5th Grade Science Program of the Ozark Natural Science Center.
25 pilots and passengers, along with 22 volunteers, and 18 sponsors came together to raise $6,000 for the charity. Pictures of the event were taken by Rob Goldberg and can be reviewed and downloaded here.
Congratulations to our Contest Winners
Best Hand – 1st: Tim Leadbetter, 2nd: Brian Grizzle, 3rd: Drew Williams
Spot Landing – 1st: Dale Mitchell, 2nd: David Lee, 3rd: Kerry McAlister
Flight Timing – 1st: Chris Faulhaber, 2nd: John Dawson, 3rd: Jody Woitas
About the Ozark Natural Science Center

The mission of the Ozark Natural Science Center is to enhance the understanding, appreciation and stewardship of the Ozark natural environment. We achieve this by providing education programs that immerse participants in the wonder of the Ozarks ecosystems and celebrate ecological and cultural diversity, foster conservation and stewardship, and nurture appreciation of nature in the Ozarks. Our programs focus on helping children and adults develop a sense of place and a wonder for the diversity of life and the importance of natural systems around us.
The central campus includes three lodges, an education building, guest housing, faculty housing, the Stewart Springfield Memorial Outdoor Classroom, an observation deck, and almost eight miles of maintained hiking trails. ONSC's school-based programming offers hands-on, experiential field science opportunities to more than 4,000 students from northwest and central Arkansas and northeast Oklahoma including 700 Rogers and Bentonville fifth grade students.
Please visit the center's web site to find out more about this great organization.
Sponsors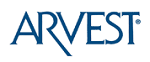 Our history has shown that when we put the customer first, get involved in the community and hire tremendous associates it generates success. We are very thankful to our customers and communities for allowing us to serve you.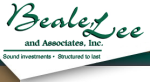 We seek to help provide strategies and financial products that can help: protect income and assets; reduce and avoid taxes; avoid probate expenses; provide stability, income and growth potential; and provide income for a lifetime while reducing or avoiding fees and expenses on investment accounts.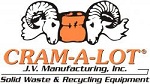 The Springdale, Arkansas based company is privately owned and has been in business since 1978 providing CRAM-A-LOT® Solid Waste & Recycling equipment for commercial and industrial applications. The company has two manufacturing locations, one in Springdale, Arkansas and the other in Conway, Arkansas.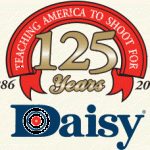 Daisy Outdoor Products is the world's oldest and largest manufacturer of airguns, ammo and accessories. Each year we produce in excess of 5 million items, the bulk of which are airguns, the firm's specialty.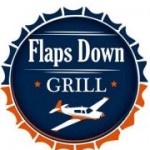 Come enjoy great food in a great atmosphere. 802 airport ave, Springdale, AR. (479) 361-8032

ForeFlight produces intelligent aviation software for pilots. Started in 2007, ForeFlight is devoted to giving pilots the best possible mobile flight planning tools.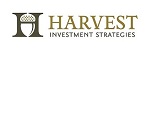 Harvest Investment Strategies. Wealth Management. Jim Hall. 1800 S. 52nd , Suite 400, Rogers, AR 72758. (479) 715-6464. Securities offered through First Allied Securities, Inc. Member FINRA/SIPC. Advisory services offered through First Allied Advisory Services, Inc.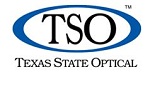 Dr. Richard "Rick" Hutchins, OD, 1501 Southeast Walton Blvd, Bentonville, AR 72712. (479) 271-9800. At TSO we combine the latest technology and years of experience to give you thorough eye examinations and fashionable, affordable eyewear.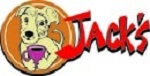 1100 SE 14th Street, Bentonville, AR 72712. (479) 268-6300. Serving delicious soups and sandwiches and making the best cakes in NWA for weddings, birthdays, and any occasion!

Lewis and Clark Outfitters is NWA's premier outdoor fitness retailer; consistently ranked the #1 specialty outdoor retailer in the region. We provide expert advice and quality gear for all your biking, hiking, paddle sports and camping needs. From beginner to enthusiast, our Outfitters can get prepare you for your great outdoor adventures.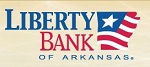 The best thing about being a community bank is that our employees at Liberty Bank are encouraged to volunteer and give back. That's why our bankers are often seen around town in leadership roles that have nothing to do with finance.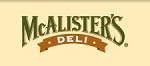 McAlister's Deli. 4055 N Steele Blvd, Fayetteville 72703. No visit to McAlister's would be complete without a glass of our Famous Sweet Tea™. This signature beverage is hand crafted several times each day for a fresh taste that is second to none.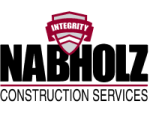 Founded in 1949, Nabholz Construction Services is one of the nation's leading general contractors and construction managers. The company is employee-owned, licensed in forty states and has offices in Arkansas, Oklahoma, Missouri and Kansas. For more information visit the company's Web site.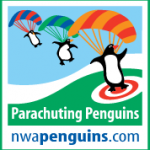 Parachuting Penguins began over six years ago as a graphic design / marketing firm with a very important difference. We stressed attention to our client's needs, easy access to affordable graphic design, exemplary customer service, extraordinary in-house capabilities, and the ability to produce an incredible array of printed products that has made us a leader in the industry.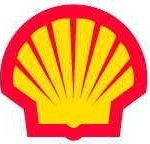 Eastern Aviation Fuels is the national marketer of Shell branded aviation fuels in the United States. Our longstanding supplier relationships provide our customers competitive pricing, dependable supply, and business-enhancing support programs. Above all, our customers receive service beyond compare.

We want to make your trip to Northwest Arkansas the best possible experience for you and your passengers. Whatever you're flying, you're welcome here. If there's anything we can do to make your visit more pleasant, your business travel more productive, or your stay more comfortable just contact us and let us know.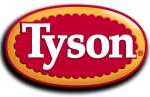 Tyson Foods, Inc. [NYSE: TSN], founded in 1935 with headquarters in Springdale, Arkansas, is the world's largest processor and marketer of chicken, beef, and pork, the second-largest food company in the Fortune 500 and a member of the S&P 500.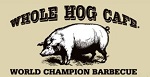 The Whole Hog Café & Catering Company prepares the same award-winning recipes that won top honors in the 2000, 2002, and 2008 Memphis-in-May World Barbecue Championships – including 1st place in the Whole Hog category in 2002.
Pilots and Passengers
Roger Bullock – Bentonville Municipal Airport (KVBT), 1980 Piper PA-32-301T (N8266D)
Don Cope – Springdale Municipal Airport (KASG), 1976 Cessna Centurion (N732BY) – "It is all about the kids (and flying)!"
Joe Prieto – Bentonville Municipal Airport (KVBT), 1978 Cessna 152 (N65965)
John Ervin – Springdale Municipal Airport (KASG), 2006 Cessna T206H Stationair Turbo (N127JE)
Perry Evans – Carroll County Airport (4M1), 1968 Piper PA18-150 (N4433Z)
Chris Faulhaber – Bentonville Municipal Airport (KVBT), 1968 Piper Arrow (N368SA)
Darin Gray – Springdale Municipal Airport (KASG), 2006 Cessna T206H Stationair Turbo (N127JE)
Brian Grizzle – Bentonville Municipal Airport (KVBT), 1977 Cessna 172N (N733VR)
Michael Grobler – Bentonville Municipal Airport (KVBT), 1983 Cessna 182RG (N10GL) – "A good reason to help be in the air and meet fellow pilots!!"
Avon Haury – Drake Field Airport (KFYV), 2005 Vans RV-6A (N331RD) – "There's going to be food right?"
Sue Haury – Drake Field Airport (KFYV), 2005 Vans RV-6A (N331RD)
Danny Hendricks – Carroll County Airport (4M1), 1975 Cessna 172M Skyhawk (N516JW)
Jodie Johnson – Bentonville Municipal Airport (KVBT), 1977 Cessna 172N (N733VR)
David Lee – Bentonville Municipal Airport – (KVBT), 1968 Piper PA-24-260 (N9177P) – "Looking forward to it! Should be a lot of fun for a great cause!"
LaRue Logue – Snake Creek Wilderness Airport – (OK06), 1979 Piper Seneca II (N223X)
Jodie McAlister – Springdale Municipal Airport (KASG), 1997 American Champion 7GCBC (N162AC)
Kerry McAlister – Drake Field Airport (KFYV), 1976 Cessna 180J Skywagon (N669CB)
Samuel McAlister – Drake Field Airport (KFYV), 1976 Cessna 180J Skywagon (N669CB)
Jeremy Merriman – Springdale Municipal Airport (KASG), 1971 Cessna 172L (N9866G)
Terry Miller – Carroll County Airport (4M1), 1968 Piper PA18-150 (N4433Z)
Dale Mitchell – Carroll County Airport (4M1), 1959 Cessna 175A (N6900E) – "Finally a nice weekend."
Michael J. Osborne – Drake Field Airport (KFYV), 2010 Cessna 162 SkyCatcher (N316SV) – "A real privilege to help where it is needed."
Mike Peak – Bentonville Municipal Airport (KVBT), 1946 Ercoupe 415-CD (N93337)
David Teigen – Carroll County Airport (4M1), 1960 Piper PA28-180 (N8483W)
Christopher Townsley – Bentonville Municipal Airport (KVBT), 1975 Beech V35B (N4566S)
Volunteers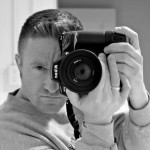 Rob Goldberg – Bentonville, Arkansas
Christa Cross – Fayetteville, Arkansas
Ricky Goff – Springdale, Arkansas
Kevin Graves – Rogers, Arkansas
Michelle Haverkamp – Centerton, Arkansas
Greg Hicks – Rogers, Arkansas – "It's all for the kids!"
Carol Houchin – Springdale, Arkansas
David Houchin – Springdale, Arkansas
Paul Imel – Bentonville, Arkansas
Linda Jennings – Rogers, Arkansas
Barb Keaten – Bentonville, Arkansas
Chase Keaten – Bentonville, Arkansas
Tiffany Keaten – Bentonville, Arkansas
Samantha Martin – Rogers, Arkansas
Valerie Morrison – Rogers, Arkansas
Tiffani Petersen – Gravette, Arkansas
Katie Powell – Rogers, Arkansas
Carl Rabey – Bella Vista, Arkansas
Stephen "Doc" Ricker – Rogers, Arkansas
Richard Ruckert – Rogers, Arkansas
Karen Schubert – Bentonville, Arkansas
Heather Williams – Springdale, Arkansas