This was our fourth year! The event was held September 13, 2014. The charity we supported was the Children's Christmas Program of the Sheep Dog Impact Assistance organization..
30 pilots and passengers in 20 planes, along with 34 volunteers, 23 sponsors and donors and 5 airports came together to raise $9,100 for the charity. Pictures of the event were taken by Rob Goldberg and can be reviewed and downloaded here.
Congratulations to our Contest Winners
Best Hand – 1st: Chris Faulhaber, 2nd: Wesley Wright, 3rd: Victoria McClelland
Spot Landing – 1st: Greg Hicks, 2nd: Jody Woitas, 3rd: Tim Skinner
Flight Timing – 1st: Patrick Buckley, 2nd: Joe McCullough, 3rd: Rhonda Brantley
About the Sheep Dogs

Sheep Dog Impact Assistance (SDIA) is an all-volunteer non-profit organization that serves the needs of the men and women serving in our military, law enforcement, fire & rescue and EMS services – a community of people we call "Sheep Dogs."
For members of SDIA, helping others is a way of life. All members of SDIA are current or former military and public safety personnel with an innate desire to serve and protect our nation beyond their call of duty. This continued service gives us a renewed sense of purpose and camaraderie.
Whether it's helping local service professionals in a time of need or traveling to assist a community in the wake of a natural disaster, we believe that service does not stop when a shift or tour of duty ends.
Children's Christmas Program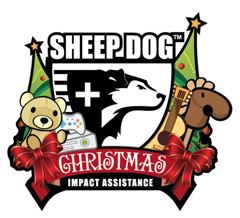 Christmas Outreach is our annual program to adopt the children of any military, law enforcement, fire & rescue or EMS family that needs assistance during the holiday season. Our goal each year is to build on previous years' successes by providing more children with Christmas toys and clothing.
Take Off for Kids registration fees and sponsorships went to support Sheep Dog families with children that need our assistance. Each child adopted received three toys from their "Santa wish list", clothing, shoes and other miscellaneous items to brighten the child's Christmas!
Please visit the Sheep Dog's web site to find out more about this great organization and their Children's Christmas Program.

Sponsors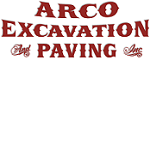 10287 E Highway 72, Bentonville, AR 72712. Phone: (479) 451-8000, Fax: (479) 451.8010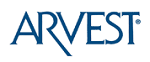 Our history has shown that when we put the customer first, get involved in the community and hire tremendous associates it generates success. We are very thankful to our customers and communities for allowing us to serve you.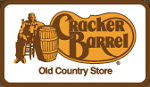 Since the very first Cracker Barrel Old Country Store® opened back in 1969 in Lebanon, Tennessee, we've kept things pretty simple. The way we see it, our mission is to please people. Nothing more. Nothing less.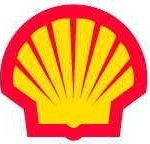 Eastern Aviation Fuels is the national marketer of Shell branded aviation fuels in the United States. Our longstanding supplier relationships provide our customers competitive pricing, dependable supply, and business-enhancing support programs. Above all, our customers receive service beyond compare.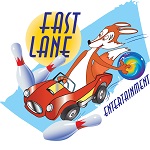 Fast Lane Entertainment on N Dixieland Road in Lowell is the premier family fun center in the area where big and little kids come to play. With 75,000 square feet of Arcade, Bowling, Laser Tag, Go-karts, Atomic Rush, Lazer Maze and Balladium it's no wonder folks voted Fast Lane the best Birthday Party destination in NWA.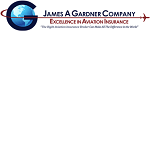 Offering a full spectrum of aviation specialty insurance, our mission is simple: Act as a client advocate, delivering our clients the best value and quality aviation insurance and risk management services with the utmost integrity, professionalism and personal service.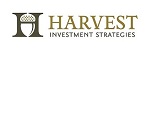 Harvest Investment Strategies. Wealth Management. Jim Hall. 1800 S. 52nd , Suite 400, Rogers, AR 72758. (479) 715-6464. Securities offered through First Allied Securities, Inc. Member FINRA/SIPC. Advisory services offered through First Allied Advisory Services, Inc.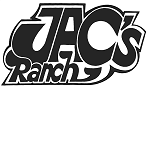 Jac's Ranch is a Quality Genetics and Purebreed Black Angus Cattle breeder based out of Bentonville, Arkansas. We feature two sales annually. Located at 10054 Arkansas 72, Bentonville, AR 72712 (479) 273-3030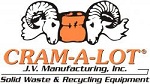 The Springdale, Arkansas based company is privately owned and has been in business since 1978 providing CRAM-A-LOT® Solid Waste & Recycling equipment for commercial and industrial applications. The company has two manufacturing locations, one in Springdale, Arkansas and the other in Conway, Arkansas.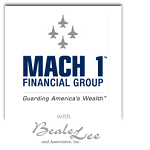 Mach 1 Financial Group offers financial planning, wealth management, retirement strategies, and financial products to the Northwest Arkansas area and also to select clients in Fort Smith, Tulsa, Joplin, and the surrounding areas. We tailor sophisticated hedged equity strategies, stocks, bonds, annuities, life insurance planning and other investment products to craft a sound financial strategy that meets your specific needs.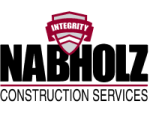 Founded in 1949, Nabholz Construction Services is one of the nation's leading general contractors and construction managers. The company is employee-owned, licensed in forty states and has offices in Arkansas, Oklahoma, Missouri and Kansas. For more information visit the company's Web site.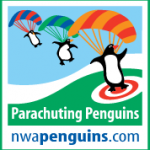 Parachuting Penguins began over six years ago as a graphic design / marketing firm with a very important difference. We stressed attention to our client's needs, easy access to affordable graphic design, exemplary customer service, extraordinary in-house capabilities, and the ability to produce an incredible array of printed products that has made us a leader in the industry.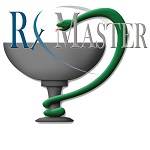 At RxMaster Pharmacy Systems we are dedicated to providing the best pharmacy management software system and services at an affordable price. We spend countless hours in our clients' stores each year to understand the day-to-day needs that arise for the Independent Pharmacist. We continuously strive to keep our pharmacy system software on the cutting edge with a focus on the needs of Independent Pharmacies.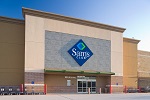 Since our inception in 1983, our operating philosophy has remained the same – we work hard to be the buying agent for our Members and deliver upon this agreement by eliminating unnecessary costs and maintaining a simple shopping environment.

We want to make your trip to Northwest Arkansas the best possible experience for you and your passengers. Whatever you're flying, you're welcome here. If there's anything we can do to make your visit more pleasant, your business travel more productive, or your stay more comfortable just contact us and let us know.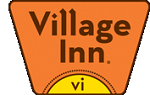 Village Inn serves The Best Pie in America® and the best part of any trip to Village Inn is standing in front of the pie case picking your favorites! Have a slice for dessert (or just come in for a slice, that's fun, too!) or order a whole pie to bring home, to work, or to your next party or gathering.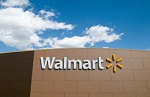 Walmart helps people around the world save money and live better — anytime and anywhere — in retail stores, online and through their mobile devices. Innovative thinking, leadership through service, and above all, our commitment to saving people money have made us the business we are today.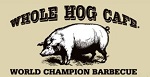 The Whole Hog Café & Catering Company prepares the same award-winning recipes that won top honors in the 2000, 2002, and 2008 Memphis-in-May World Barbecue Championships – including 1st place in the Whole Hog category in 2002.
Comprehensive Network Solutions
Walton Family Foundation
Wright Management Consulting
Individual Donors:
Frederik Delacourt – Seattle Washington
Katherine Jennrich – Bentonville, Arkansas
Brian Baldwin – Bentonville, Arkansas
Pilots and Passengers
Avon Haury (KFYV – Fayetteville, AR), N331RD – 2012 Vans RV-6A
Susan Haury (KFYV – Fayetteville, AR), N331RD – 2012 Vans RV-6A
Don Cope (KASG – Springdale, AR), N732BY – 1976 Cessna 210L
Joanna Cope (KASG – Springdale, AR), N732BY – 1976 Cessna 210L: 'This is a really fun event! Please join us!'
Wesley Wright (KVBT – Bentonville, AR), N31KW – 2003 Cessna T206H Stationair
Daniel Shewmaker (KVBT – Bentonville, AR), N140W – 2014 WACO YMF-F5C
Joe McCullough (KFYV – Fayetteville, AR), N357BK – 2003 Glasair Super II-FT: 'Great charity.'
Scott Musgrave (KFYV – Fayetteville, AR), N357BK – 2003 Glasair Super II-FT: 'Great Charity, Pilots, Planes & Fun. What more do you need!'
Christopher Townsley (KVBT – Bentonville, AR), N4566S – 1975 Beech V35B Bonanza
Chris Faulhaber (KVBT – Bentonville, AR), N8266D – 1980 Piper Saratoga PA-32-301T
Tim Skinner (KVBT – Bentonville, AR), N9866G – 1971 Cessna 172L
Greg Fogel (KVBT – Bentonville, AR), N9866G – 1971 Cessna 172L
Jeff Brown (KROG – Rogers, AR), N32LK – 2007 Van's RV-9A
Carolyn Brown (KROG – Rogers, AR), N32LK – 2007 Van's RV-9A
Roger Bullock (KVBT – Bentonville, AR), N8266D – 1980 Piper Saratoga PA-32-301T
Jodie McAlister (KASG – Springdale, AR) N162AC – 1997 American Champion 7GCBC
Javier Delgado (KVBT – Bentonville, AR), N90FE – 1969 Piper Arrow PA-28R-200
Jesse Haney (KVBT – Bentonville, AR), N73PM – 1970 Money M10
Larry Brantley (KVBT – Bentonville, AR), N451R – 2012 Cessna T206H Stationair
Rhonda Brantley (KVBT – Bentonville, AR), N451R – 2012 Cessna T206H Stationair: 'Great event!'
Jodie Johnson (KVBT – Bentonville, AR), N733VR – 1977 Cessna 172N: 'What a great event and cause…. Can't wait to see everyone…Thanks Tim and Dave'
Michael Grobler (KVBT – Bentonville, AR), N733VR – 1977 Cessna 172N
Greg Hicks (KVBT – Bentonville, AR), N144KF – 1990 Mooney M20J
Chad Smith (KVBT – Bentonville, AR), N74451 – 1976 Grumman Tiger: 'Always a great event!'
Drew Williams (KVBT – Bentonville, AR), N368SA – 1968 Piper Arrow
Chuck Boecker (KVBT – Bentonville, AR), N31KW – 2003 Cessna T206H Stationair
Patrick Buckley (KVBT – Bentonville, AR), N733VR – 1977 Cessna 172N
Kerry McAlister (KFYV – Fayetteville, AR), N669CB- 1976 Cessna 180
Bryan Waddle (KVBT – Bentonville, AR), N451R – 2012 Cessna T206H Stationair
Volunteers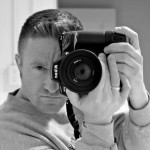 Rob Goldberg – Bentonville, Arkansas: 'Ready for another great event!'
Michelle Haverkamp – Centerton, Arkansas
David Houchin – Springdale, Arkansas: 'This is a great event.'
Karen Schubert – Bentonville, Arkansas: 'I've done this for 2 or 3 years now, and it's so much fun! As I have said before, it's a great way to give back to the community and support the kiddos!'
Alicia Twyford – Rogers, Arkansas
Jennifer Barnes – Centerton, Arkansas
Jim Staggs – Bentonville, Arkansas
Carol Houchin – Springdale, Arkansas: 'Great event'
Paul Imel – Bentonville, Arkansas: 'Looking forward to another great event!'
Melanie Beehler – Pea Ridge, Arkansas: 'I am very excited to participate in such a great purpose to help children in need all across our state. What a wonderful opportunity to support this cause and make a difference in the lives of these children. Thank you for letting me volunteer!'
Angie Beehler – Pea Ridge, Arkansas: 'Look forward to the great community event for a wonderful cause. Thank you local sponsors! I will be shopping with you.'
Stephen Ricker – Rogers, Arkansas
Linda Jennings – Rogers, Arkansas
David Krutsch – Rogers, Arkansas
Tiffani Petersen – Gravette, Arkansas
Michele Allen – Austin, Texas: 'I am so excited and proud to support such a great event!  A BIG thanks to all the volunteers and participants!'
Lance Dixon – Bentonville, Arkansas: 'You will never know until you try'
David Newman – Bentonville, Arkansas
Dachene Vang – Bentonville, Arkansas
Kim Cannon – Bentonville, Arkansas
Terri Hall – Bentonville, Arkansas
Ryli Snider – Bentonville, AR
Patrick Barrett – Bentonville, AR
Julie Hall – Bentonville, AR
Adam Wear – Bentonville, AR
Terri Hall – Bentonville, AR
Leo Hernandez – Centerton, AR
Samantha Martin – Bella Vista, AR
Richard Ruckert – Rogers, AR
Isaac Daniel – Bentonville, AR
Heather Williams – Springdale, AR
Klinton Shaddox – Bentonville, AR
Barbara Keaten – Little Flock, AR