This was our third event held October 26, 2013. The charity we supported was the Children's Miracle Network Arkansas affiliate, the Arkansas Children's Hospital.
37 pilots and passengers in 22 planes, along with 24 volunteers, 23 sponsors and donors and 5 airports came together to raise $9,000 for the charity. Pictures of the event were taken by Rob Goldberg and can be reviewed and downloaded here.
Congratulations to our Contest Winners
Best Hand – 1st: Kathy Buckley, 2nd: Scott Musgrave, 3rd: Justin Moore
Spot Landing – 1st: Jeremy Merriman, 2nd: David Wilminko, 3rd: Michael Grobler
Flight Timing – 1st: Kyle Brummal, 2nd: Paul Russell, 3rd: Al Hoelscher
About the Arkansas Children's Hospital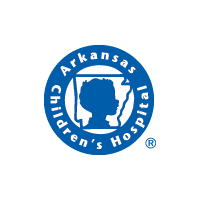 Children's Miracle Network Hospitals®
Children's Miracle Network Hospitals (CMN Hospitals) is a 501(c)(3) non-profit organization that raises funds for more than 170 children's hospitals. Countless individuals, organizations and media partners unite with Children's Miracle Network Hospitals to help sick and injured kids in local communities. Donations to Children's Miracle Network Hospitals create miracles by funding medical care, research and education that saves and improves the lives of 17 million children each year.
ACH Hospital
Arkansas Children's Hospital is the CMN Hospital for the state, as well as parts of northern Texas, Louisiana and eastern Oklahoma. Arkansas Children's Hospital is the only pediatric medical center in Arkansas and one of the largest in the United States serving children. The campus spans 29 city blocks and houses 370 beds, a staff of approximately 500 physicians, 80 residents in pediatrics and pediatric specialties and more than 4,400 employees. The private, nonprofit healthcare facility boasts an internationally renowned reputation for medical breakthroughs and intensive treatments, unique surgical procedures and forward-thinking medical research – all dedicated to fulfilling our mission of enhancing, sustaining and restoring children's health and development. Our physicians are consistently recognized for their outstanding performance and achievement in taking care of our young patients. Doctors from Arkansas Children's Hospital are consistently listed on Best Doctors and Top Doctor lists locally and nationally.
ACH serves as the pediatric teaching affiliate of UAMS and is home to the Department of Pediatrics. ACH is the classroom where medical students study the pediatric component of all disciplines. In turn, UAMS shares its current medical breakthroughs and technological advancements. UAMS faculty on the ACH campus are practicing physicians as well as teachers to UAMS students in medicine, nursing, pharmacy and allied health.
ACH Foundation
The Arkansas Children's Hospital Foundation (ACHF) is made up of people dedicated to bringing hope and health to sick and injured children in Arkansas and beyond. Since 1982, the Foundation has supported the needs of ACH and the ACH Research Institute by enhancing patient care, research, recruitment, education and outreach.
ACHF is made up of a board of respected community leaders and thousands of volunteers from around the state. At the heart of ACHF is a professional staff of fundraisers and support service people who are passionate about raising funds to give hope to sick children and their families.
The generosity of our donors allows Arkansas Children's Hospital to be one of the best. By investing in children's health, ACH is shaping the future – caring for children and saving precious lives.
Please visit the foundation's web site to find out more about this great organization.
Sponsors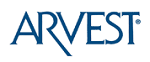 Our history has shown that when we put the customer first, get involved in the community and hire tremendous associates it generates success. We are very thankful to our customers and communities for allowing us to serve you.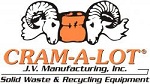 The Springdale, Arkansas based company is privately owned and has been in business since 1978 providing CRAM-A-LOT® Solid Waste & Recycling equipment for commercial and industrial applications. The company has two manufacturing locations, one in Springdale, Arkansas and the other in Conway, Arkansas.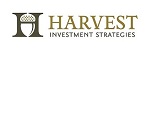 Harvest Investment Strategies. Wealth Management. Jim Hall. 1800 S. 52nd , Suite 400, Rogers, AR 72758. (479) 715-6464. Securities offered through First Allied Securities, Inc. Member FINRA/SIPC. Advisory services offered through First Allied Advisory Services, Inc.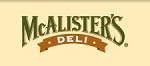 McAlister's Deli. 4055 N Steele Blvd, Fayetteville 72703. No visit to McAlister's would be complete without a glass of our Famous Sweet Tea™. This signature beverage is hand crafted several times each day for a fresh taste that is second to none.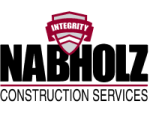 Founded in 1949, Nabholz Construction Services is one of the nation's leading general contractors and construction managers. The company is employee-owned, licensed in forty states and has offices in Arkansas, Oklahoma, Missouri and Kansas. For more information visit the company's Web site.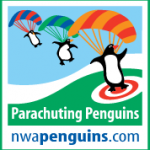 Parachuting Penguins began over six years ago as a graphic design / marketing firm with a very important difference. We stressed attention to our client's needs, easy access to affordable graphic design, exemplary customer service, extraordinary in-house capabilities, and the ability to produce an incredible array of printed products that has made us a leader in the industry.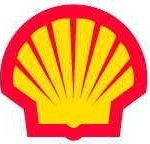 Eastern Aviation Fuels is the national marketer of Shell branded aviation fuels in the United States. Our longstanding supplier relationships provide our customers competitive pricing, dependable supply, and business-enhancing support programs. Above all, our customers receive service beyond compare.

We want to make your trip to Northwest Arkansas the best possible experience for you and your passengers. Whatever you're flying, you're welcome here. If there's anything we can do to make your visit more pleasant, your business travel more productive, or your stay more comfortable just contact us and let us know.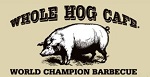 The Whole Hog Café & Catering Company prepares the same award-winning recipes that won top honors in the 2000, 2002, and 2008 Memphis-in-May World Barbecue Championships – including 1st place in the Whole Hog category in 2002.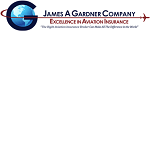 Offering a full spectrum of aviation specialty insurance, our mission is simple: Act as a client advocate, delivering our clients the best value and quality aviation insurance and risk management services with the utmost integrity, professionalism and personal service.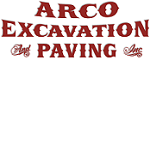 10287 E Highway 72, Bentonville, AR 72712. Phone: (479) 451-8000, Fax: (479) 451.8010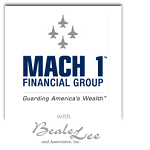 Mach 1 Financial Group offers financial planning, wealth management, retirement strategies, and financial products to the Northwest Arkansas area and also to select clients in Fort Smith, Tulsa, Joplin, and the surrounding areas. We tailor sophisticated hedged equity strategies, stocks, bonds, annuities, life insurance planning and other investment products to craft a sound financial strategy that meets your specific needs.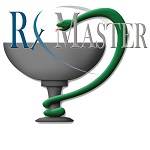 At RxMaster Pharmacy Systems we are dedicated to providing the best pharmacy management software system and services at an affordable price. We spend countless hours in our clients' stores each year to understand the day-to-day needs that arise for the Independent Pharmacist. We continuously strive to keep our pharmacy system software on the cutting edge with a focus on the needs of Independent Pharmacies.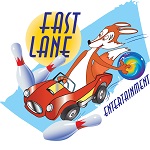 Fast Lane Entertainment on N Dixieland Road in Lowell is the premier family fun center in the area where big and little kids come to play. With 75,000 square feet of Arcade, Bowling, Laser Tag, Go-karts, Atomic Rush, Lazer Maze and Balladium it's no wonder folks voted Fast Lane the best Birthday Party destination in NWA.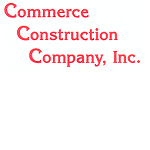 Commerce Construction Company (CCINWA) is a full service General Contractor that believes in being involved from the beginning planning stages of the project. We then follow the project during design and construction. After project completion we offer our services as needed regardless of the size of the project. We specialize in Commercial, Industrial, and Medical Facilities with over 95% of our business with repeat clients.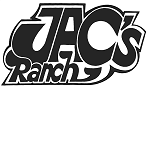 Jac's Ranch is a Quality Genetics and Purebreed Black Angus Cattle breeder based out of Bentonville, Arkansas. We feature two sales annually. Located at 10054 Arkansas 72, Bentonville, AR 72712 (479) 273-3030
KC Business Ventures, LLC – Bentonville, AR
Pilots and Passengers
Avon Haury (KFYV – Fayetteville, AR), N331RD – 2012 Vans RV-6A : 'Looking forward to it.'
Susan Haury (KFYV – Fayetteville, AR), N331RD – 2012 Vans RV-6A : 'Our favorite event of the year.'
Jeremy Merriman (KASG – Springdale, AR), N733VR – 1977 Cessna 172N : 'Lets do it!'
Jodie Johnson (KVBT – Bentonville, AR), N137AL – 1976 Cessna 172N : 'Everyone fly safe and have a great time for a great cause! Thanks summit for organizing this event!'
Don Cope (KASG – Springdale, AR), N732BY – 1976 Cessna 210L : 'A great event for everyone!'
Michael Grobler (KVBT – Bentonville, AR), N92099 – 1969 Cessna Skylane 182M
Dan Smith (MO32 – Table Rock, Golden, MO), N3089R – 1969 Piper Arrow PA-28R-200 : 'Thank You for allowing me to participate'
Greg Hicks (KVBT – Bentonville, AR), N144KF – 1990 Mooney M20J
Roger Bullock (KVBT – Bentonville, AR), N8266D – 1980 Piper Saratoga PA-32-301T : 'Great cause – great fun!'
Jesse Haney (KVBT – Bentonville, AR), N79338 – 1964 Mooney M20E : 'Smile'
Chip Gibbons (KVBT – Bentonville, AR), N2260X – 2007 Cessna T182T : 'Great event! Can't wait!!'
Rhonda Brantley (KVBT – Bentonville, AR), N2260X – 2007 Cessna T182T : 'Looking forward to participating in this great event for the children.'
Al Hoelscher (MO32 – Table Rock, Golden, MO), N3089R – 1969 Piper Arrow PA-28R-200
Larry Brantley (KVBT – Bentonville, AR), N2260X – 2007 Cessna T182T
Scott Musgrave (KFYV – Fayetteville, AR), N357BK – 2003 Glasair Super IIS-FT : 'Childrens is a great charity!'
Bill Smith (KASG – Springdale, AR), N756ZW – 2005 Cessna R182
Tim Skinner (KVBT – Bentonville, AR), N144KF – 1990 Mooney M20J
Justin Moore (KASG – Springdale, AR), N430DM – 2012 Cessna T206H
Chad Smith (KVBT – Bentonville, AR), N74451 – 1976 Grumman Tiger : 'Can't wait- what a great cause to support by flying!!!'
Kerry McAlister (KFYV – Fayetteville, AR), N669CB- 1976 Cessna 180
Kym McAlister (KFYV – Fayetteville, AR), N669CB- 1976 Cessna 180
Alex McAlister (KFYV – Fayetteville, AR), N669CB- 1976 Cessna 180
Samuel McAlister (KFYV – Fayetteville, AR), N669CB- 1976 Cessna 180
Hudson McAlister (KFYV – Fayetteville, AR), N669CB- 1976 Cessna 180
Dennis Moore (KASG – Springdale, AR), N430DM – 2012 Cessna T206 : 'Remember its all about the Kids….'
Kenneth Purvis (3M9 Warren), N97540 – 1979 Cessna 182Q
Steve Miller (KASG – Springdale, AR), N430DM – 2012 Cessna T206 : 'Lets raise a lot of money for the Kids..'
Camelia Smith (KASG – Springdale, AR), N756ZW – 1979 Cessna 182RG
Kathy Buckley (KVBT – Bentonville, AR), N92099 – 1969 Cessna Skylane 182M
David Wilminko (KROG – Rogers, AR), N9866G – 1971 Cessna 172L
Kyle Brummal (KVBT – Bentonville, AR), N10GL – 1983 Cessna Skylane 182RG
Jeff McAlister (KVBT – Bentonville, AR), N10GL – 1983 Cessna Skylane 182RG
Drew Williams (KVBT – Bentonville, AR), N99937 – 1946 Ercoupe 415CD
Chris Faulhaber (KVBT – Bentonville, AR), N137AL – 1976 Cessna 172N
Paul Russell (KROG – Rogers, AR), N9866G – 1971 Cessna 172L
Greg Fogle (KVBT – Bentonville, AR), N368SA – 1968 Piper Arrow
Scott Musgrave (KFYV – Fayetteville, AR), N357BK – 2003 Glasair Super IIS-FT
Volunteers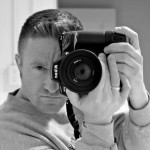 Rob Goldberg – Bentonville, Arkansas
Jim Staggs – Bentonville, Arkansas
Karen Schubert – Bentonville, Arkansas: 'This is my 2nd year to volunteer and I think this is such a wonderful opportunity to give back to the community.'
Tiffani Petersen – Gravette, Arkansas
David Houchin – Springdale, Arkansas: 'This is a great event.'
Carol Houchin – Springdale, Arkansas: 'Great event'
Paul Imel – Bentonville, Arkansas: 'Looking forward to it!'
Richard Ruckert – Rogers, Arkansas
David Newman – Rogers, Arkansas: '#woot'
Barbara Keaten – Rogers, Arkansas
Rob Goldberg – Rogers, Arkansas: 'Ready for another great event!'
Dachene Yang – Rogers, Arkansas: 'Look boss, the plane.'
Erin Edwards – Rogers, AR
Tammi Cox – Springdale, AR
David Krutsch – Rogers, AR
Christina Brand – Rogers, AR
Darrin Henderson – Gravette, AR
Daryl Berggren – Bentonville, AR
Sam Cohagan – Bentonville, AR
Stephen Ricker – Rogers, AR
Paula McNeil – Rogers, AR: 'This is a really fun event to volunteer for, and my kids can help too!'